How to make the Famous Rodeown Pizza
First off make your favourite Pizza base and roll to size.
Then roll the edges further so that they can be folded back to make a stuffed crust edge.
Place the Pizza base on a well oiled tray and squirt a line of tomato puree around the very edge and add some Red Liecester cheese.
Next fold over the edges and press them down to create the stuffed crust edge.....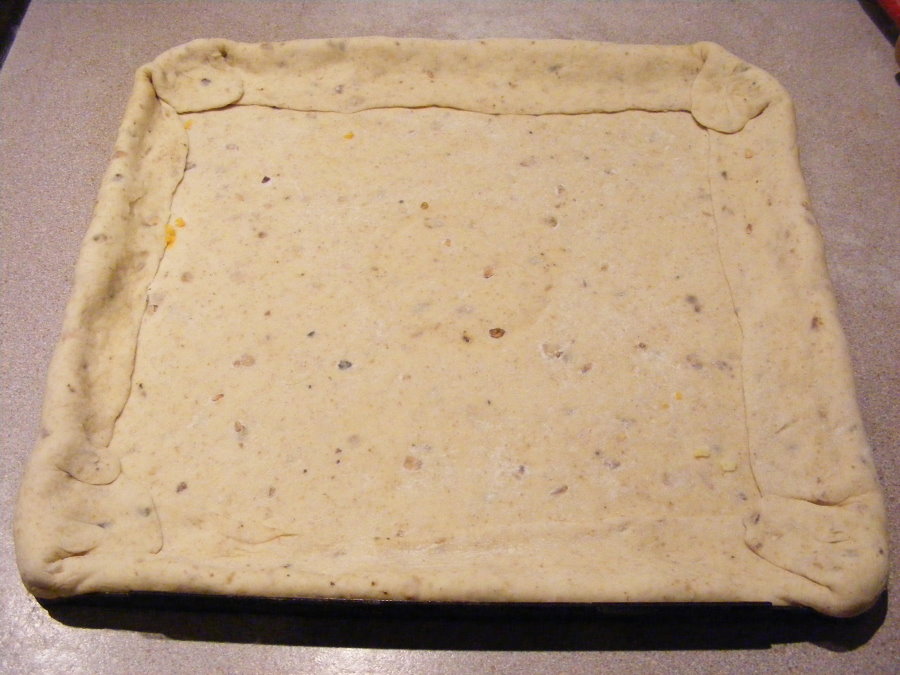 Now for the Topping, Cut the pizza base into generous slices & Spread loads of Ragu spicy sauce or similar all over the base
and add some German salami....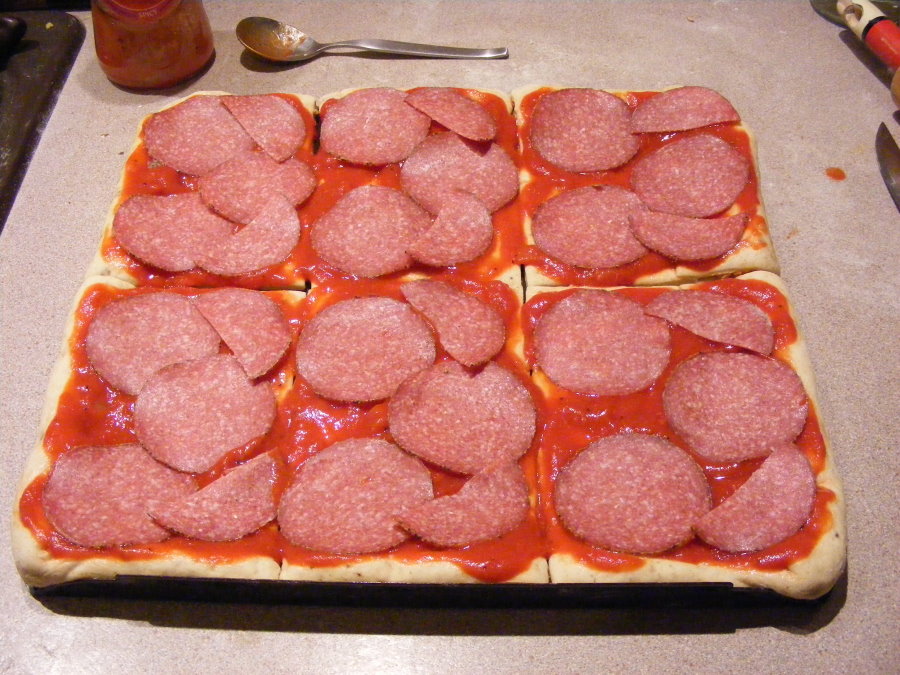 Then add some diced red onion and sweetcorn with a good helping of grated mozzarella...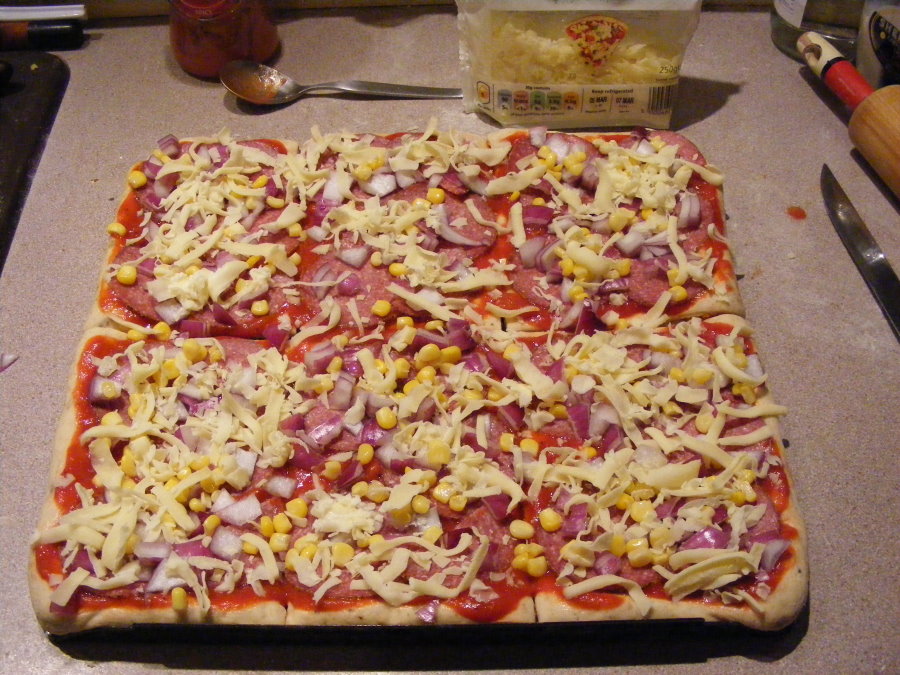 Now to add some green and red peppers and some grated Red Liecester...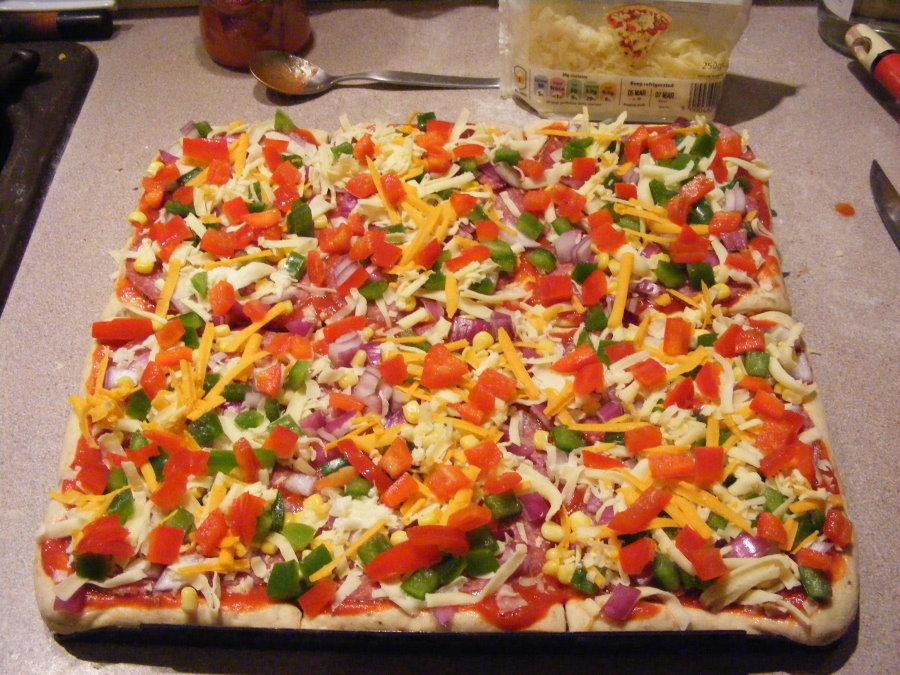 Next is a good layer of grated Mozzarella cheese and then pepperoni and Chicken Tikka and some more cheese...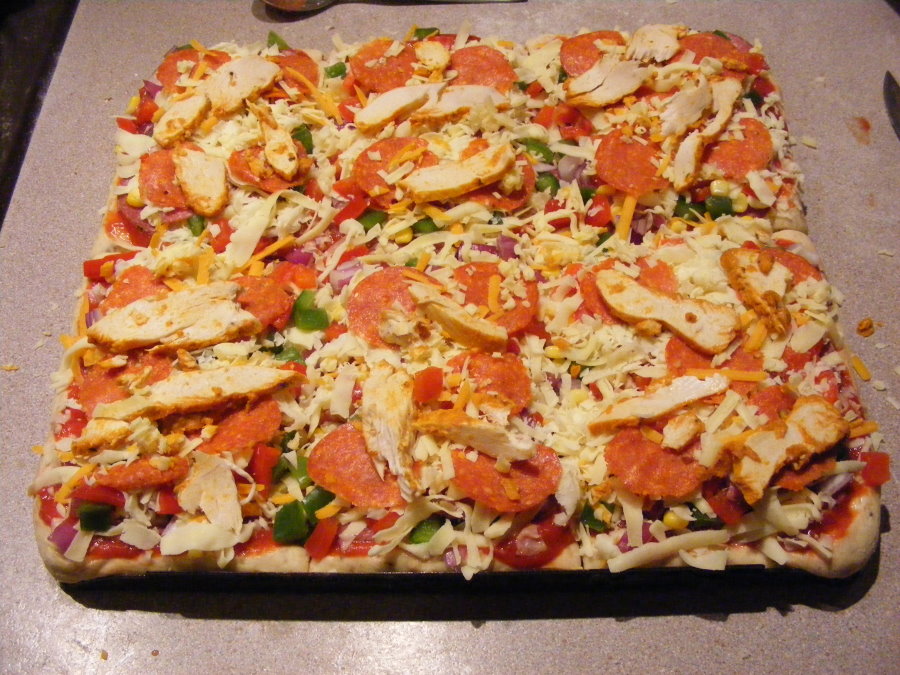 And finally cover with any left over Mozarrella and sprinkle with sweetcorn.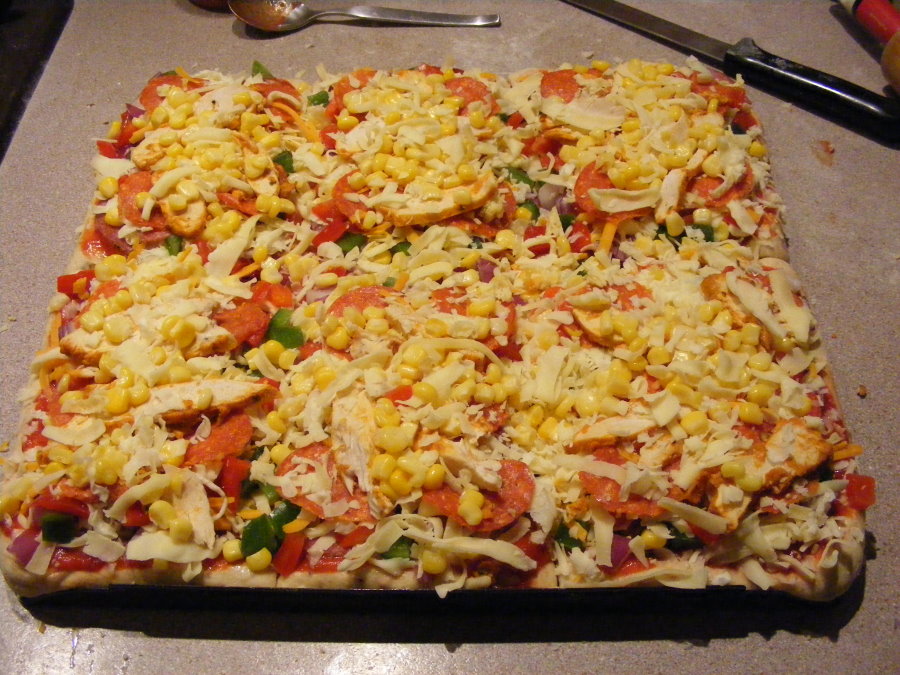 Put this in the oven on Gas mark 5 for 30 minutes...
& then enjoy !
30 Minutes Later...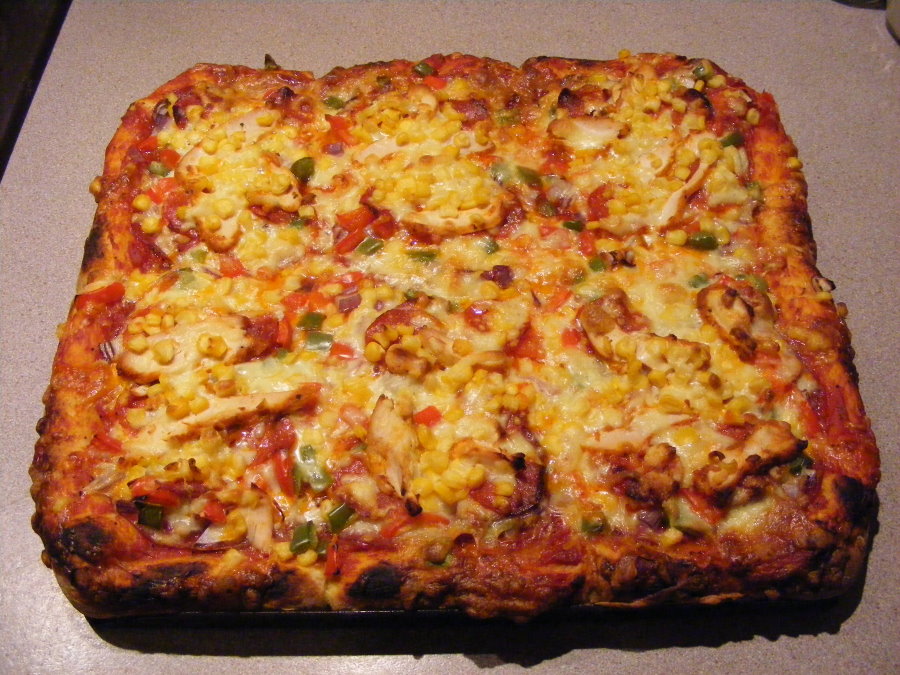 This is one of the best pizzas you will ever taste, everyone i know who has eaten it says they love it.